Becoming a Spiritual Teacher and Counselor (Zoom Event)
Date:

March 10, 2021

Time:

6:00 pm - 8:00 pm

Cost:

$20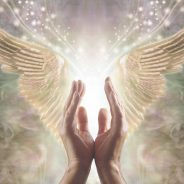 Please note: Contact Joanna (207-776-0335 or jmarias100@gmail.com) for payment and the zoom link.
Spiritual Counseling and Healing is a calling that comes from the heart.  It involves a deep sense of caring for others.  Through my experiences, I learned that I couldn't provide counseling without the next step, healing.  With all that is happening on earth at this time, there is an even greater need for Spiritual Guides and Healers.  We have within us innate abilities that can help shine light upon so many seeking answers, looking for a sense of direction and purpose and seeking clarity among all the confusion.  We can bring great relief to so many who come to us to help ease their suffering, calm their days and bring greater peace in their lives.  We can bring hope to so many.
If you feel a longing to make a difference and awaken the healer within, then join us as we discuss how to bring forth our natural talents, how to get started or if you are already on the path, how to move further along.  Other topics that will be covered:  spiritual awakening, activation and ascension, our personal healing, expanding on what we already know as healers and incorporating love in our work.
Facilitator
Joanna Spano
Spiritual Teacher, Counselor & Healer
Founder, Divine Touch Healing
"Awakening the Christ Consciousness"
Background Experiences and Training:  Advance DNA Theta Healing, Third level Arcturian Healing, Reiki II, Certified in the Pathway Process of the Akashic Records, Shamanic Practices, "Awakening the Christ Consciousness" Intensive Training, Sedona, Arizona