Circle of Healing – Auburn, NH
Date:

October 19, 2019

Time:

10:00 am - 12:00 pm

Venue:

The Village - A Metaphysical Community

Address:

58 Priscilla Lane

Cost:

$20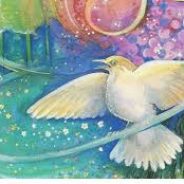 This is a great opportunity to gain insight into your journey of healing and spirituality.
Questions will be answered and topics such as: the healing process (emotional, physical and spiritual), angels, spirit guides, spiritual growth, our connections to Spirit/God, our divinity, the ascension process, etc. will be covered.  This can be achieved by:
past life reviews
healing emotional blocks
releasing limiting beliefs
channeled messages
divine light healing
readings
spiritual counseling and more
About the Facilitator
Joanna, Founder of Divine Touch Healing, is eager to help guide those who are searching for answers in their lives.  She achieves this through her gifts of Spirit which include clairvoyance, channeling, past lifetime reviews spiritual counseling, etc.  Her healing work is focused on bringing about greater peace by providing clarity in direction and life purpose, easing emotional challenges and fears and through channeling Divine light which connects the individual(s) with the heavenly realm.
 Her Training:Advanced DNA Theta Healer, Certification in the Pathway Process into the Heart of the Akashic Records, Third Level Arcturian Light Healer, Reiki II, trained in "Awakening the Christ Consciousness" – Sedona, AZ