Divine Touch Healing I Certification Training – Day 1 of 2
Date:

September 30, 2023

Time:

10:00 am - 2:30 pm

Venue:

The Village A Metaphysical Community

Address:

16 NH 111 unit 5, Derry NH

Cost:

$400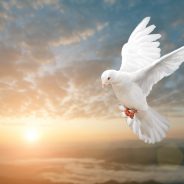 Sep. 30 & Oct. 1, 2023
10:00AM – 2:30PM (same times for both Sat. & Sun.)
$400
 ($200 if you completed level I preciously)
This training is for those who feel the calling to move into the field of healing and spiritual counseling or if you're already a practitioner, to strengthen and enhance the skills you use now.
Divine Touch Healing is a gentle and loving process that involves releasing ancient emotions that can cause physical and emotional pain, discomfort, and suffering.  This training allows us to bring forth our innate abilities that most have forgotten.  It is an awakening of our divinity within and how, through the power of love, miracles take place!
On this journey, you will learn how to free others (and yourself) from physical and emotional pain in person or remotely by:
using healing tools that are covered during the training
tuning into the sources/roots of emotional and physical pain by identifying patterns
connecting with divine light and healing energy
how to achieve instant pain relief
the power of love in the healing process
healing fears, trauma and assisting those in crisis situations
using and strengthening your intuitive abilities
becoming a spiritual guide and counselor
I will also work with you personally, as needed, to reach your goals of assisting yourself and others through the healing process.
About the Instructor
Joanna, Founder of the Divine Touch Healing Method, through her own personal journey of healing and awakening, is eager to share her experiences and training to help others unfold, within them, their own natural gifts of healing.
Her Training/Experience:  Advanced DNA Theta Healer, Certification in the Pathway Process into the Heart of the Akashic Records, Third Level Arcturian Light Healer, Reiki II, Shamanic Practices, completed "Awakening the Christ Consciousness" intensive training – Sedona, AZ
Make Reservation