Healing From the Heart Workshop – "Returning to Love"
Date:

September 10, 2022

Time:

10:00 am - 2:30 pm

Venue:

The Village Metaphysical Center

Address:

58 Priscilla Lane, Auburn, NH

Cost:

$180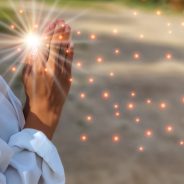 Healing From the Heart Workshop
"Returning to Love"
Saturday, September 10, 2022
10:00 AM – 2:30 PM
$180
The most powerful healing tool is love!  Our bodies (and spirits) respond to love and heal at an accelerated rate.  It uplifts those who feel hopelessness in their healing.  It uplifts those who feel alone in their suffering, and it uplifts those who feel burdened by the weight of their emotions.  We are born of Loving Light.  Healing from the heart helps to reconnect with this light and bring hope and peace to many.
This workshop is intended for those interested in becoming healers and spiritual counselors.  This is also beneficial for those who are already practitioners wanting to enhance or add to their skills or even for self healing.
During our time together we will focus on:
bringing forward ancient healing skills
different aspects of spiritual counseling
how bodies communicate healing needs
the importance of love in the healing process
how to bring more Loving Light into the heart and body
how to ease physical and emotional suffering
We will also discuss how to work with varieties of diagnoses, addressing symptoms and how to release ancient emotions in the body.  Attunements will be provided as needed.
About the Instructor
Joanna Spano, Founder of the Divine Touch Healing Method has, for many years, been guiding, mentoring, and training others to bring forward their own innate gifts of healing. She has been facilitating monthly healing and teaching circles at The Village Metaphysical Community in Auburn, NH since 2018. Prior to that she held Circles of Light at Leapin Lizards of Portland, Maine for a number of years.
Her Training/Experience:  Advanced DNA Theta Healer, Certification in the Pathway Process into the Heart of the Akashic Records, Third Level Arcturian Light Healer, Reiki II, Shamanic Practices, completed "Awakening the Christ Consciousness" intensive training – Sedona, AZ