How to Tap Into Your Natural Healing Abilities
Date:

October 6, 2021

Time:

6:00 pm - 8:15 pm

Venue:

Kennebec Valley Spa and Wellness Car.

Address:

21 University Dr., Augusta, ME

Cost:

$30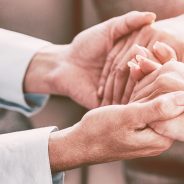 Wednesday, October 6, 2021
6:00PM to 8:15PM
$30
You all have healing abilities!  Within you lies a wealth of experiences that span across lifetimes and dimensions.  You might not have used them at all in this lifetime or minimally but that does not mean they are dormant or completely gone.  They are as ready as you are to come to the surface.  We can heal with colors, crystals, sound frequencies, Earth elements, divine light, and energies.  The list is endless.
You might be an experienced healing practitioner who has not yet tapped into the broad scope of all you know.  Then this is a good opportunity to move further along and advance your skills.
We will discuss potential blocks and fears, the variety of healing methods and where to begin (or continue if you are already a practitioner).  Guidance and insights will also be provided by reviewing lifetimes (on and off earth).
There is a great need in this world for healers of all kinds.  So many are searching for an alternate type of healing that is non-intrusive, eases fears and helps them to find peace. If this resonates within your heart, then feel free to join us!
"Through love, miracles take place!"
Facilitator
Joanna Spano
Spiritual Teacher, Counselor & Healer
Founder, Divine Touch Healing
Background Experiences and Training:  Advance DNA Theta Healing, Third level Arcturian Healing, Reiki II, Certified in the Pathway Process of the Akashic Records, Galactic Readings, Shamanic Practices, "Awakening the Christ Consciousness" Intensive Training, Sedona, Arizona
Co Facilitated and Hosted by:
Kristy James
Trained in:  Reiki 1,2, Master Training in Shamanism, Divine Touch Healing Levels I & II, Certification in Mediamship