Kennebec Valley Wellness Center – Healing Sessions
Date:

May 6, 2020

Time:

2:00 pm - 6:00 pm

Venue:

Kennebec Valley Wellness Spa

Address:

21 University Ave., Augusta, ME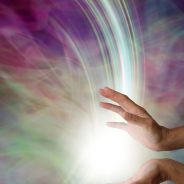 HEALING ALL ASPECTS OF THE SELF
Joanna Spano and Kristy James team together to offer weekly sessions for emotional and physical healings.  We work with all aspects of the person that include the physical, emotional and energetic bodies to bring about a balanced sense of well being.  Divine Touch Healing is also used depending on the needs of the individual.  We offer loving guidance and assistance for:
depression
anxiety
insomnia
trauma
fears
life purpose
physical ailments
spiritual counseling
The above is only a partial list of the challenges we offer experienced help with.