Date:

October 14, 2023

Time:

10:00 am - 12:30 pm

Venue:

The Village A Metaphysical Community

Address:

16 NH 111 unit 5, Derry NH

Cost:

$65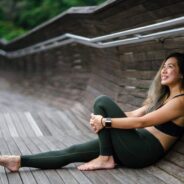 Come join in a day of rejuvenation, enlightment, fun and relaxation!  What a great way to prepare for the holidays ahead by releasing the stressors that can potentially come up year after year or simply treating yourself to a day of healing!
Our activities will include:
Light meditation
Relaxation tools and tips
Sound healing
Discussions about triggers
Group healing, and more…
Stress in our lives, especially over a period of time, can lead to greater emotional and physical ailments.  This can then lead to feelings of being overwhelmed, fatigue, trapped and hopelessness.
We all deserve to feel a greater sense of peace and joy in our lives.  For many, this seems like an impossible feat but through healing and useful tools, this can be achieved!
About the Facilitator – Joanna Spano
Spiritual Teacher and Healer
Founder, Divine Touch Healing
Through love, miracles can take place!
 Background:  Founder of Divine Touch Healing, Facilitator of monthly teaching and healing circles at The Village – A Metaphysical Center, Certification in: Advanced DNA Theta Healing, Pathway Process into the Heart of the Akashic Records, Third Level Arcturian Light Healer, Shamanic Reiki II, "Awakening the Christ Consciousness Intensive" – Sedona, AZ
207-776-0335
Joanna.Spano.com
Facebook:  New Earth Healing
Make Reservation