Zoom Event – Activating and Enhancing Intuitive Gifts
Date:

May 12, 2021

Time:

6:00 pm - 8:00 pm

Cost:

$20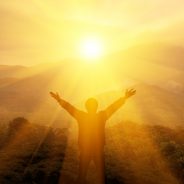 Contact Joanna for payment and the zoom link.  207-776-0335 (text or call), jmarias100@gmail.com
"There is a peace that comes with knowing who we are!"
We all hold the gift of prophecy, are able to access lifetimes, can heal with our hands, are able to communicate with angels and spirits, see beyond this world, and much, much more.  As we awaken and open up to who we truly are, we discover a treasure within us of amazing and wonderous possibilities.
The history of Creation and all there is to know about our existence is held within us.  This is a lifetime of remembering what we already know and how, through love, we can help ourselves and others.  The more we evolve and expand, the more our intuitive abilities come alive, and a great recollection takes place.  Accessing these aspects of ourselves, opens up memories of our origins, where we have traveled, our experiences over many lifetimes and why we are here at this time.
How do we begin the process of activating and awakening all that lies within us?  How does it impact our lives today and how do we use what we know?  Where do we begin or how do we further open what we have presently?
During our time together, we will discuss:
Different types of intuition and how they work
Integrating our gifts into our lives
Symptoms of the awakening process
Merging with our higher selves, and more…
Facilitator
Joanna Spano
Spiritual Teacher, Counselor & Healer
Founder, Divine Touch Healing
Background Experiences and Training:  Galactic Readings, Advance DNA Theta Healing, Third level Arcturian Healing, Reiki II, Certified in the Pathway Process of the Akashic Records, Shamanic Practices, "Awakening the Christ Consciousness" Intensive Training, Sedona, Arizona